Chromasens
Visit Site
Get Quote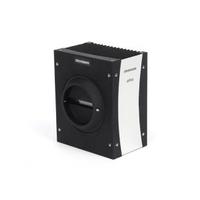 model number: allPIXA
Color line scan cameras (1k, 2k, 4k, 7k) with line frequencies of up to 110 kHz. The allPIXA camera system offers unique color consistency. Pioneering technologies – such as continuous white balancing during recording - ensures consistently excellent color quality.
Get Quote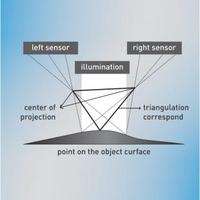 model number: High Speed 3D Camera
Chromasens offers a unique fusion of high-quality line scan camera technology and 3D measuring technology with the highest possible image resolution. Based on trilinear Chromasens line scan camera technology, 3D cameras can achieve up to 7300 pixels per line.
Get Quote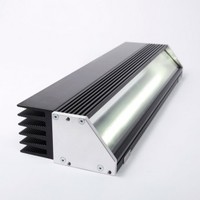 model number: Corona II
The CORONA II LED line scan camera illumination features exceptionally high illumination strength and outstanding homogeneity of its light distribution. Illumination values of up to 2,500,000 lux can be reached. The use of just one single LED selection class means there are no measurable deviations in terms of color within the illumination line. The CORONA II focuses the emitted LED light using special, patented mirror technology, which allows perfect shaping of the light and outstanding homogeneity of the light distribution in the focus range. Thanks to the use of a mirror to focus the light, there are no chromatic aberrations. The CORONA II creates a perfect spectral homogeneity in illumination focus without color deviations. Special emphasis was put on an optimized and modular cooling concept. Thus, different heat sinks and even active cooling systems are modularly selectable. The LED controller includes USB, RS232, RS485, Ethernet, PWM (pulse width modulation) interfaces.
Quote Request
You are interseted in 0 product

Click finish below to complete your quote request.